Ezhil Vijay Karthick is one of our international students. Originally from India, he moved with his family to the United Kingdom, where he has lived for fourteen years. His next adventure? Studying Medicine (the International Programme) in the University of Navarra. That's why he has come to Pamplona, and to Colegio Mayor Larraona. We speak with him two weeks after the beginning of the classes about his first days here, his career choice, his plans…
We are very glad to welcome international students in our Colegio Mayor. Why did you choose to study abroad?
I wanted a new experience. I know it's going to be difficult, since I don't speak Spanish, but it's very interesting too. I wanted to explore more. I'm a little introverted, but once I get to know people and places, I'm more confident. And I have this desire for adventure.
You study abroad. Do you imagine yourself working abroad too? Would you like to return to India?
I travel to India every one or two years, to visit my family. I definitely want to come back and to learn my language, tamil, although I don't really know where I'd like to work. I plan to stay here (in Spain) only for some time. I'm thinking several options… going back to UK would be a safe one.
How have been your first days in our city?
I'm slightly overwhelmed. Everyone speaks very quickly for me, so even if they are conversing normally, I have to make an effort to listen. At first, it was a bit scary to be alone, but I have found some people, people like me who don't know Spanish. And I like a lot Pamplona, it's a very interesting place in contrast to the UK.
And how do you feel at Larraona? What do you think of our Colegio Mayor?
The accommodation is pretty good and the food is really good too. It's my first time in Spain, so I had never tried Spanish food before. Hopefully, when we have time, I'll travel around Spain with my international friends, so we can see more cities, go to the beach, to the mountains…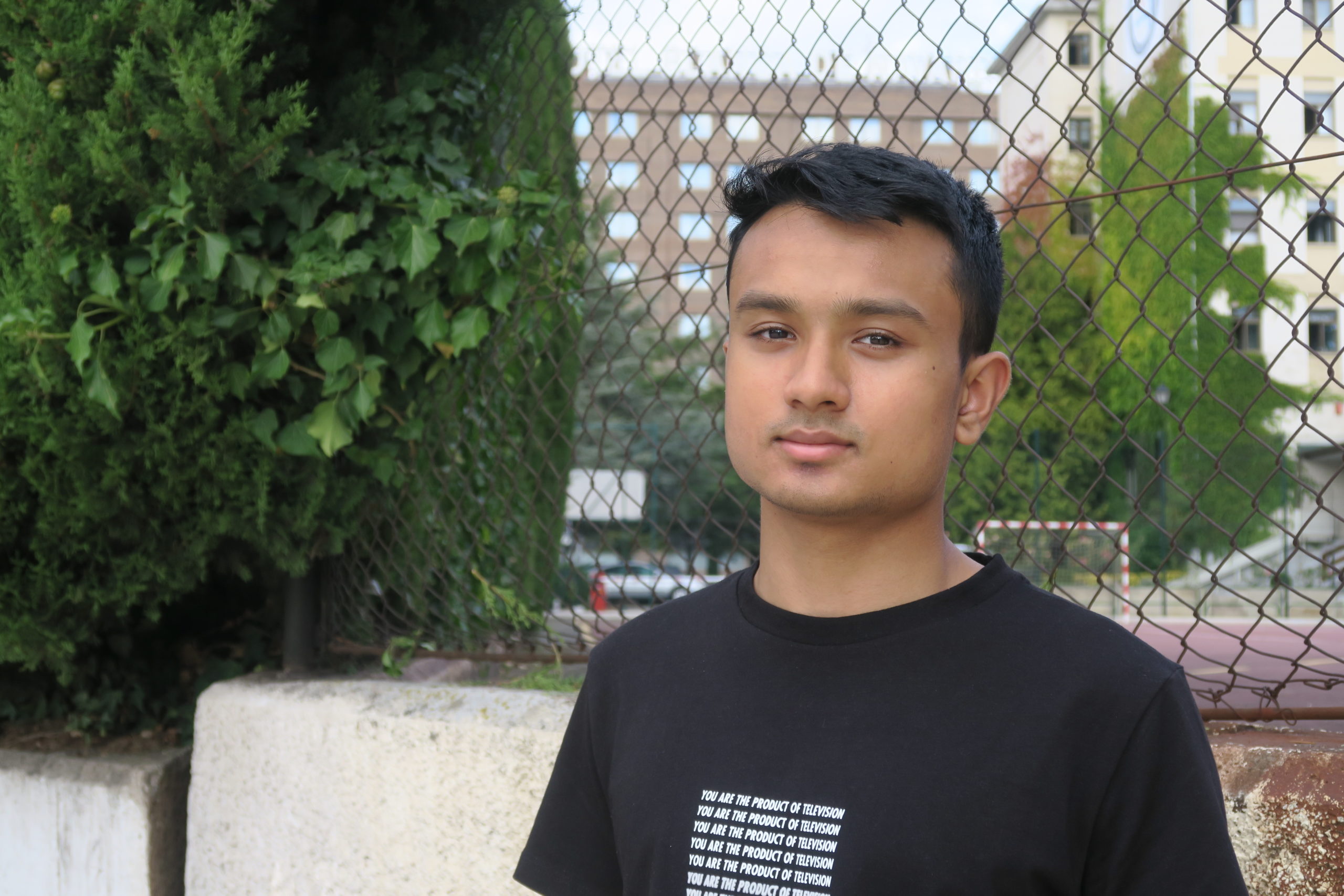 Why did you choose to study Medicine?
 It sounds cliché, but I want to make an impact on society. And I think that Medicine it's the biggest way to do it. I've always been very hard-working, since high school, so all my family and friends kept saying: "You can do something big". I know Medicine is tough, but I just got to be positive and real.
Apart from Medicine, which are your other passions? What do you enjoy doing in your spare time?
I like listening to music and doing sport: basketball, running, going to the gym, cricket, hockey… Keeping fit is important.
 What do you miss the most from UK?
My friend groups and the language, for the moment is hard for me to talk in Spanish. I've been studying it for the past two months. I'll have to keep talking and trying. Adriana Pajares is helping me here, in Larraona.