Privacy and coexistence, entertainment and learning, rest and exercise. At the Colegio Mayor Larraona university residence, we have prepared the space for you that you need at each moment. So you can enjoy in total comfort and make the most of your university years.  
360º FACILITIES
3D VIRTUAL TOUR
YOUR PERSONAL SPACE
SINGLE ROOM
When you come, you will have a single room, with fully equipped bathroom, bed and desk. Everything you need. It will be a place that you can make your own. With your photos, books, souvenirs... Your private space. The girls' room section is separated from the boys' room section. The only spaces that can be shared are the common areas (dining room, study gallery...).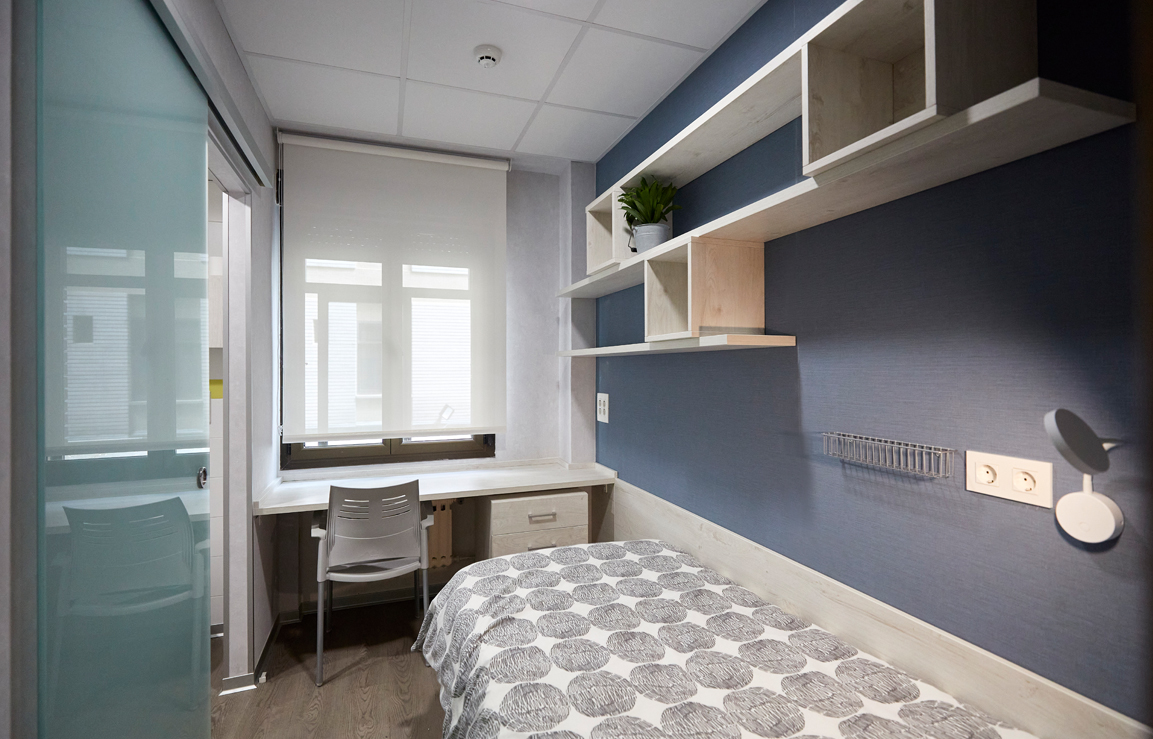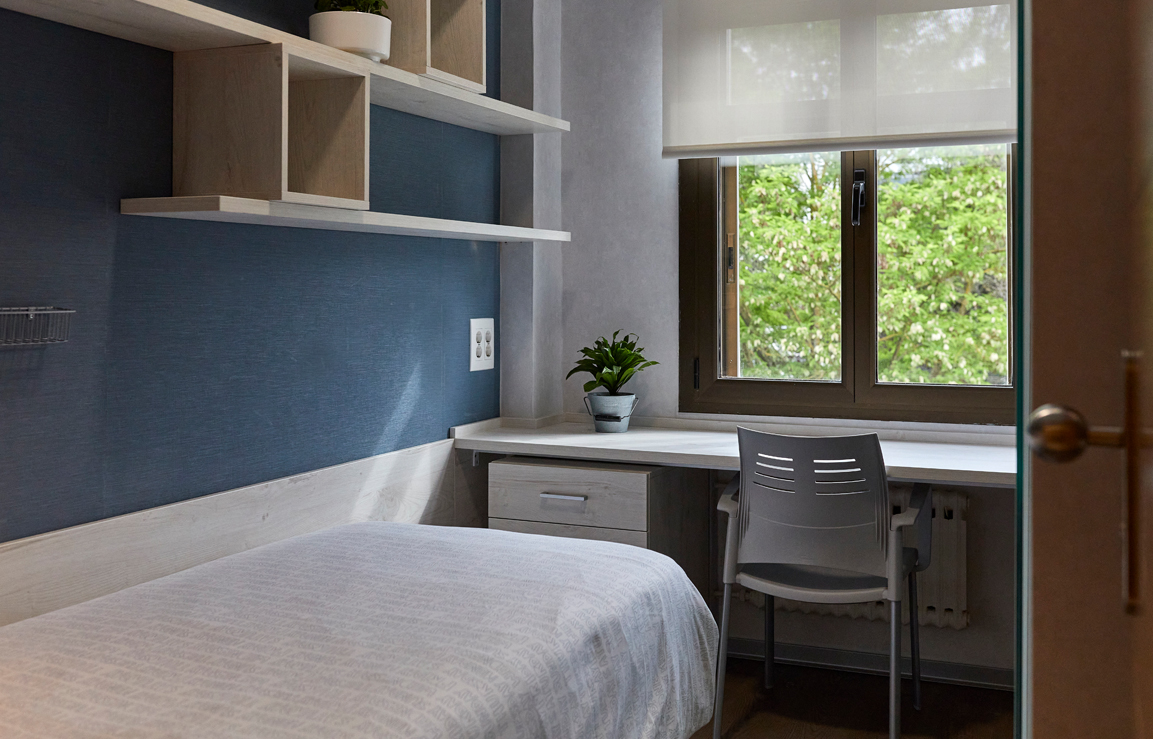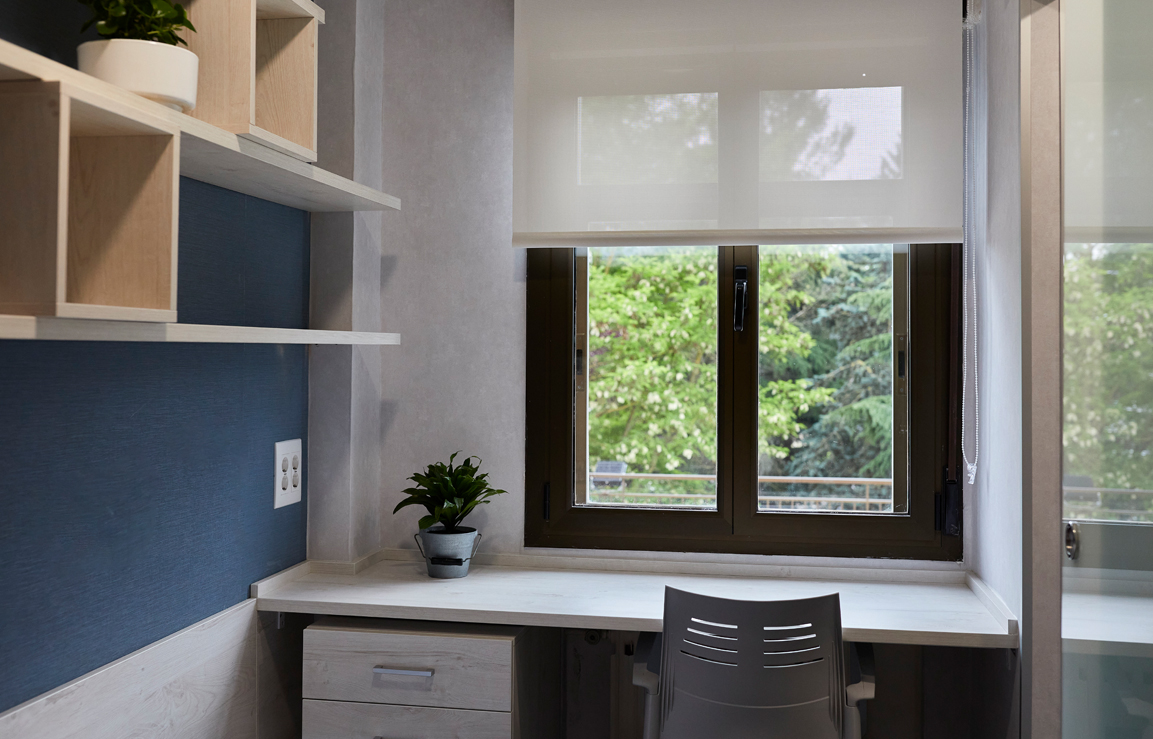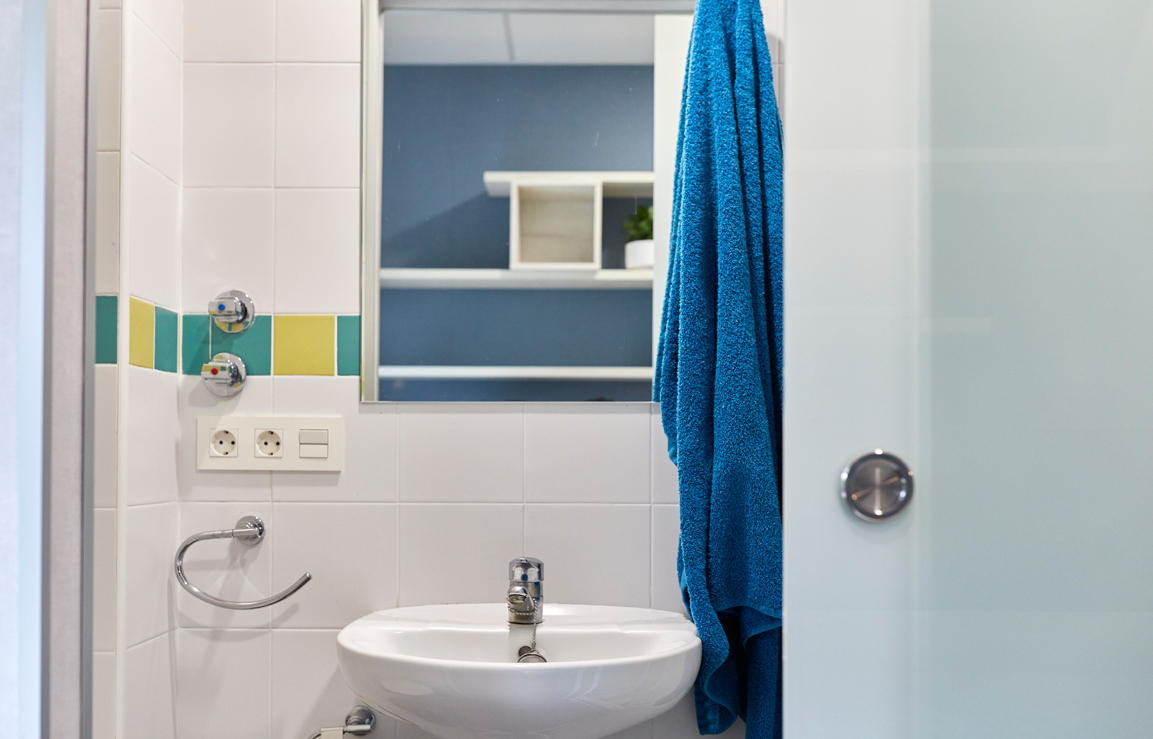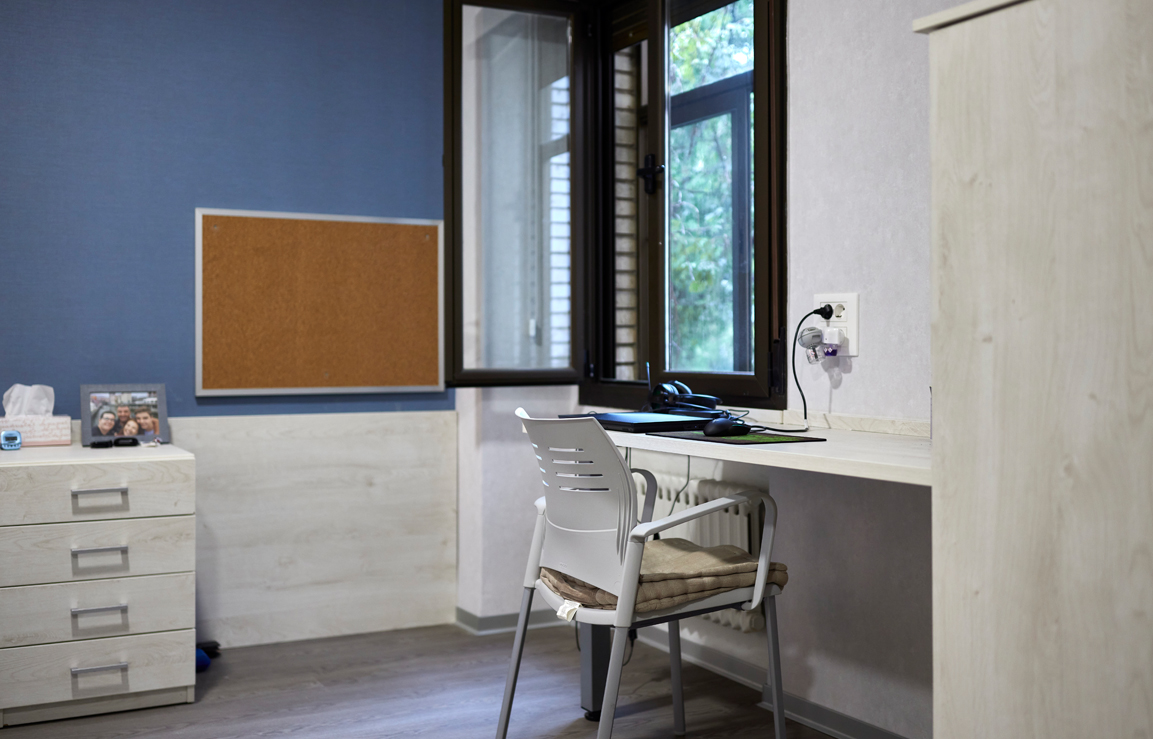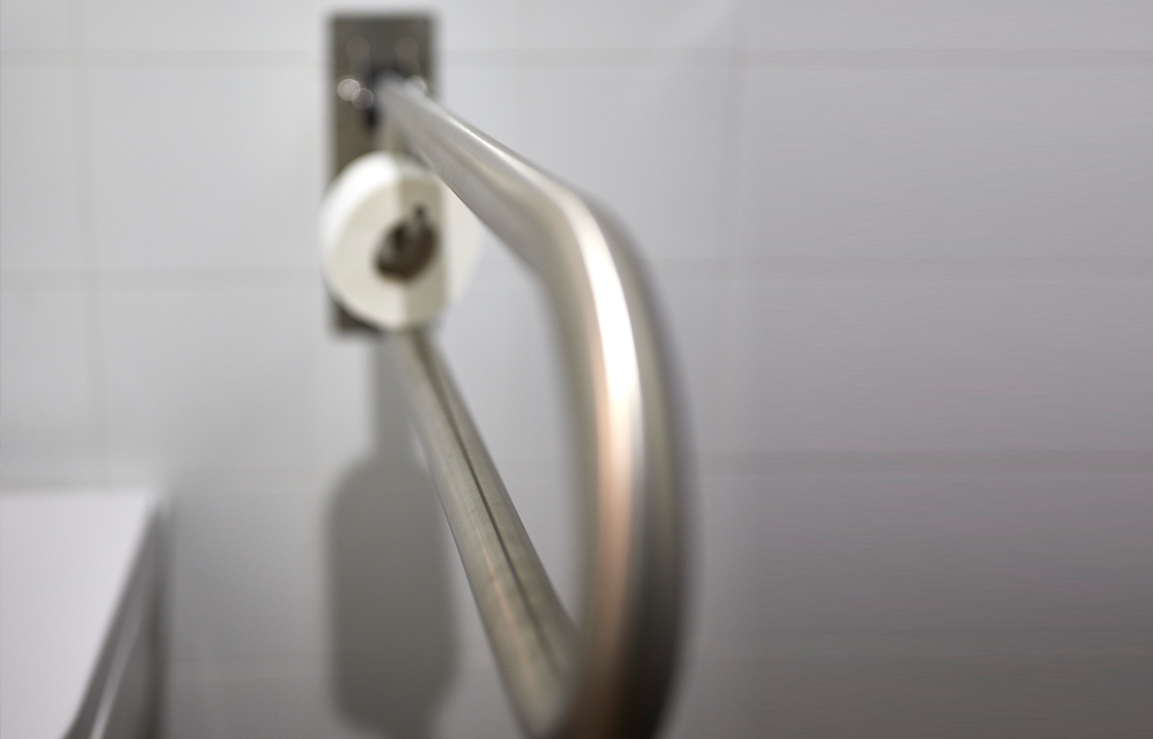 Sometimes you will want to study in your room so you can concentrate better but, without a doubt, you will make use of the group study rooms too. There you will get together with your friends and meet your veterans, who will always be available to give you a hand.
Psst.
Future architects, we have study rooms especially for you.
Two heads think better than one
You will eat breakfast, lunch and your evening meal each day in our large dining room. You don't have to worry about a thing. You will arrive to a set table. And you will be able to choose between two menu options every day. In addition, our café is open for whenever you want to enjoy a snack with friends or you need some extra caffeine to help you study.  
The most interesting conversations emerge at the table
Get together with your friends in the entrance hall, in our leisure area or have a drink in the café. A game of cards? A quick ping-pong tournament? 
The best moments are nearly always improvised
Visit the chapel whenever you like and discover a place of retreat, prayer and of meeting with God.  You are invited to the mass that we hold every Sunday, as well as the other celebrations. 
Discover a place of retreat and prayer
Well beyond the contents of your university degree, when you come back here from your classes, you will keep learning. With each talk, event, activity, debate. Together with your friends and the great professionals invited by you as students. 
In a relaxed and interdisciplinary way.
A mid-afternoon football match, 3x3 basketball after lunch or a gym session after dinner. You will be able to use our sports spaces whenever you like and access the gym activities at a much lower rate. 
Sport right next to the university residence in our gym, courts and pitches